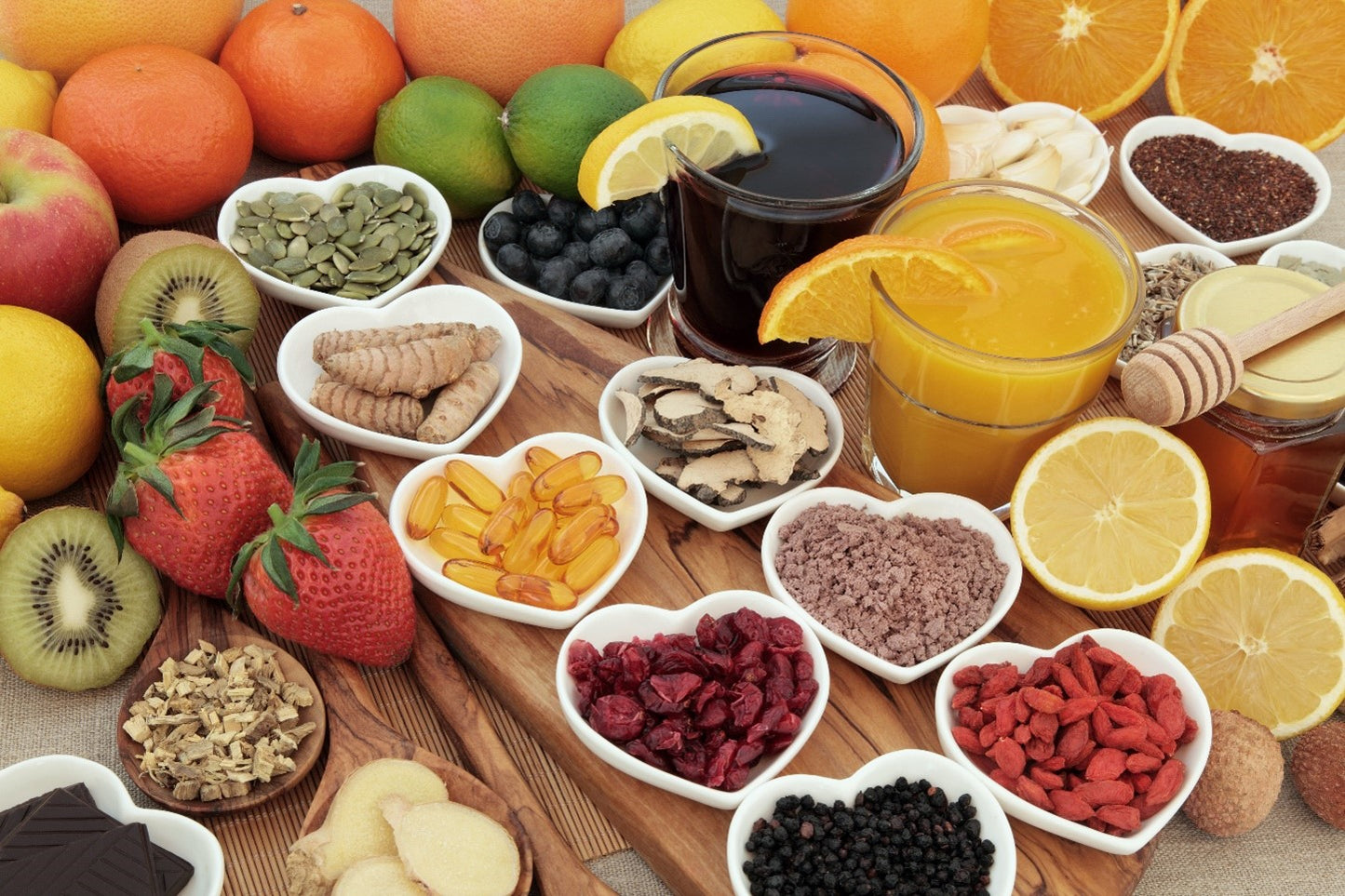 One of the worst parts of a gout attack is that it stops you from living your best life. Intense joint pain prevents you from joining your golf tournament, playing with your grandchildren, or driving across the country with your family. As uric acid levels build up in your body, you feel a sudden, sharp pain and pulsing tenderness that could last for hours.
Fortunately, people can turn to natural supplements for gout support, like tart cherry and celery seeds. People who experience gout consume them as snacks, juice, or part of their meals because they're known to keep attacks at bay.
While there's no evidence that tart cherry and celery seeds can alleviate gout, people report fewer and shorter flare-ups with regular consumption. Plus, they're safe and delicious, and you won't run out of ideas on how to incorporate them into your diet.
Tart Cherry as a Natural Supplement to Support Gout Sufferers
Tart cherry is a favorite among individuals who experience gout. It contains anthocyanins, a substance that gives cherries their color, which may help reduce uric acid levels in the body and minimize the chances of a gout attack. Anthocyanins also have anti-inflammatory properties that may help ease the discomfort of a flare-up.
Research
Traditional knowledge aside, there's a solid body of research that provides evidence for the effectiveness of tart cherry in supporting people who experience gout.
A 2012 study published in the journal Arthritis & Rheumatology, an official journal of the American College of Rheumatology, studied the effect of cherry intake among 633 people who experience gout. The research revealed that participants who ate cherries for two days showed a 35% lower risk of gout flare-ups than participants who didn't eat cherries.‡
Another 2012 study published in the Journal of Arthritis investigated the effect of cherry juice concentrate. Researchers found that consuming cherry juice concentrate for four months among participants led to reduced acute gout flare-ups.‡
In 2011 research published in the Federation of American Societies for Experimental Biology (FASEB) Journal revealed that consuming 100% tart cherry juice may reduce serum uric acid levels, based on the effect on participants who drank 8 oz. of juice daily for four weeks.‡
Noting this body of research, and the ancient reputation as a natural supplement for gout support; tart cherry extract has been widely used in natural supplements and may be the additional key element for those who experience discomfort from gout.
Ideas for Tart Cherries
Tart cherries are a versatile fruit, so you can add them to a wide array of dishes.
Add a handful of tart cherries into your salad
Add tart cherries to your yogurt, oatmeal, or smoothie
Use tart cherries to garnish desserts
Drink tart cherry juice
Take note, however, that although tart cherries produce no known side effects, you should still consume them in moderation. It's best to consult your healthcare practitioner if tart cherry or tart cherry extract is good for your case of gout.
Celery Seeds as a Natural Supplement for Gout Support
Like tart cherries, celery seeds have a reputation as a reliable natural supplement for gout flare-ups. Celery seeds are known to contain powerful anti-inflammatory compounds that may help ease the frequency and severity of gout attacks. In fact, celery seeds have been widely used as ingredients in natural supplements that support people who experience the discomfort associated with gout.
 Research
Although celery seeds' body of research is not as robust as tart cherries, it provides insight into their potential to balance uric acid, as well as their ability to provide support for discomfort associated with gout.
A 2019 study published in the journal Molecular Medicine Reports investigates the effects of celery seed aqueous extract and celery seed oil extract on gout. The results suggest that celery seed extract may have anti-gout properties, thanks to its anti-inflammatory and anti-oxidative properties.‡
A 2020 study published in the journal Scientific Reports found that celery can potentially reduce the damaging biochemical effects of hyperuricemia (excessive uric acid in the blood).‡
 Ideas for Celery Seeds
Celery seeds are a spice that you can add to several dishes, like:
Salad dressings
Sauces
Brines
Dry rubs
Soups
It gives the dish a warm, bitter flavor, so it goes well with fish, chicken, cheese, and vegetables.
Although celery seeds don't have any known side effects, they should still be consumed in moderation (after all, dishes typically just need a dash or two). Moreover, it's best to consult your physician about using celery seed extract to support any current gout issues.
 Tart Cherry and Celery Seed Extract in One
Apart from eating tart cherries and celery seeds to help balance uric acid levels, you can also explore natural supplements with tart cherry and celery seed extract. Our GO-OUT Daily Maintenance is made of 100% natural, non-GMO ingredients, including tart cherry extract and celery seed extract. It supports people whose lifestyle is dampened by gout flare-ups‡.
Find out how our supplements can help you get back on your feet.
‡ These statements have not been evaluated by the Food and Drug Administration. These products are not intended to diagnose, treat, cure, or prevent any disease. 
---
FAQs
No, GO-OUT Daily Maintenance is formulated with 100% natural ingredients that are proven to be safe and effective and meet the strict standards for purity of the United States Pharmacopeia National Formulary. Always gluten, wheat, and dairy free, and never tested on animals.
Yes, we do. If you're not satisfied with your GO-OUT Daily Maintenance purchase, you may return them within 30 days of the original purchase. Please check our
Refund Policy
for more information.